Get Ready For Your VIC Driver Licence Test Now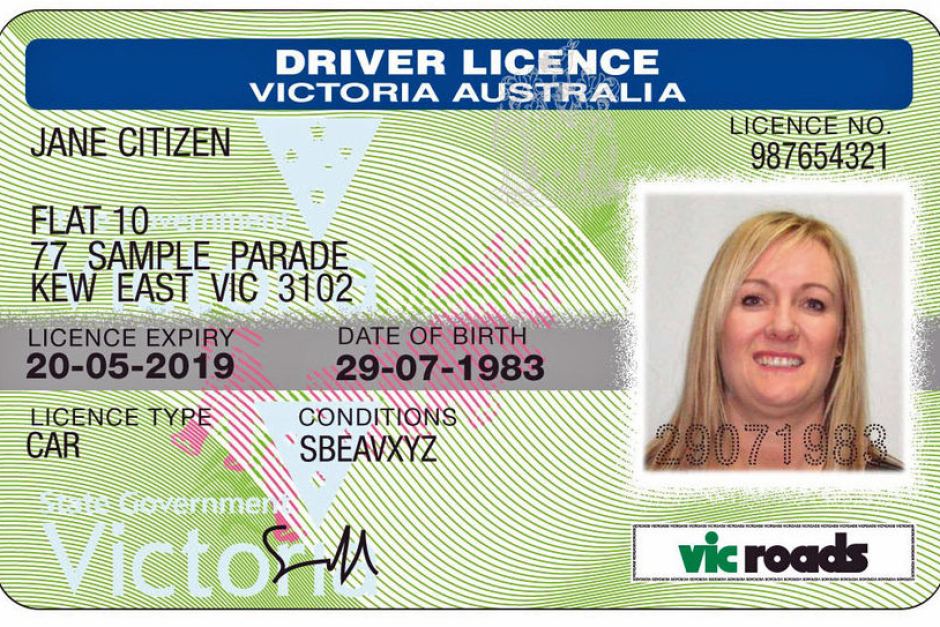 Are you craving the freedom of the open road? Ready to get your Victoria Learner's Permit or Driver Licence? The path to success can be rough without some help, but we've put together a tried and true path to get you through your Learner's Test and behind the wheel! Our FREE practice tests are based on the official 2019 VIC Road to Solo Driving Handbook and have questions just like those on your actual test. You'll have hints and explanations to help you through questions on road safety, traffic regulations, road signs and rules, and fines and limits, all of which you'll see on your exam. You can also use your personal Challenge Bank to keep working on questions you need to study up on a little bit more. First, click on our tab that contains the official Driver's Handbooks, and some other helpful information to study, and then use our practice tests to prep. Finally, use our Test Simulator in exam mode to practice what it will be like to take the real thing. Victoria has tons of wonderful sights to see from getting up close and personal with a koala at the Healesville Sanctuary, hitting the slopes at Falls Creek, to taking in the views of the city from the Melbourne Star. Your learner licence will open all new opportunities to explore and enjoy the wonders of the area, so study hard. Good luck!
VIC Driver's Licence FAQ
How Can I Apply for my Victoria Learner Permit? Frequently Asked Questions
At what age can I start the application process for a Victoria learner permit (Ls)?

VicRoads allows you to apply for a learner permit when you're 16.

When I go to apply for my Victoria learner permit, which documents am I supposed to bring with me?

Your original

evidence of identity documents

:

At least one of the following "Category A" documents:

Australian photo drivers licence or learner permit photo card
Victorian marine licence photo card
Victorian firearm licence photo card
Victorian Security Guard/Crowd Controller photo card
Australian passport
overseas passport (If expired by no more than two years it is acceptable if accompanied by a current Australian visa (e.g. permanent residency or a temporary visa)
document of identity issued by the Passport Office (usually issued to travellers to Norfolk Island)
Australian police force officer photo identity card
consular photo identity card issued by the Department of Foreign Affairs and Trade
full Australian birth certificate issued by a Registry of Births, Deaths and Marriages (Note: Birth extracts and Commemorative birth certificates are not accepted.)
Australian naturalisation or citizenship certificate, or a Document for Travel to Australia or a Visa Evidence Card, or if after 1/04/2013 an ImmiCard, issued by the Department of Immigration and Citizenship or the Passport Office
NSW Photo Card (issued by NSW RMS after 14 December 2008).
birth card (issued by NSW RMS prior to August 2008)
Resolution of Status (RoS) visa (previously known as Temporary Protection Visa (TPV)/Temporary Humanitarian Visa (THV)

At least one of the following "Category B" documents:

state or federal government employee photo ID card
medicare card
department of Veterans Affairs card
pensioner Concession card
current entitlement card issued by the Commonwealth.
student identity card
any Australian or overseas credit card or account card from a bank, building society or credit union
Working with Children Check card
Australian Proof of Age card
Australian Keypass card
Australian Defence Force photo identity card (excluding civilian staff)
passbook or bank account statement showing the institutions letterhead or stamp
telephone, gas or electricity bill showing the institutions letterhead or with a stamp
letters from ATO, Centrelink, Bank and Medicare showing institutions letterhead or stamp
water rates, council rates or land evaluation notice
electoral enrolment card or other evidence of enrolment
armed services discharge papers
current Victorian Driving Authority photo identity card

If your Victorian residential address is not shown or is different on your Category A or Category B documents, you'll also need evidence of Victorian residence:

contract of sale, lease, or rental document that shows your current address
current renewal notice for a driver licence or vehicle registration
Australian Taxation Office Assessment (last or current financial year)
a different Category A or Category B document that shows your current address.

A completed

learner permit application form Application fee

Where's the nearest office where I can apply for my Victoria learner permit?

What are some ways I can contact my local VicRoads office?

Can my parents or someone else come with me when I take my Victoria learner permit knowledge test?

Sure, you're welcome to bring whoever you'd like! But there aren't any requirements about bringing anyone.

Will I receive a physical examination when I get a learner permit in Victoria?

No

, but you will be expected to fill out

reports

for any medical conditions you have that you think could have an effect on your driving ability.

Will I be taking a vision exam when I apply for my learner permit in Victoria?

Yes

, you'll have to take a vision test before you can start driving. You'll have to prove that your visual acuity is at least decimal 0.5 (6/12) on the

Snellen scale

. Si if you wear glasses or contact lenses, you can (and should) wear them for this exam.

Which places can take my photo for a Victoria learner permit or driver licence?

Most VicRoads offices can take your photo when you receive your permit or licence - but you can also get your photo taken at any shop that takes passport photos. Just tell them you want a driver licence photo, and they'll know how to make sure it meets all the requirements.

Should I avoid certain colors or clothing styles in my photo?

No, you can wear any clothing you like! Just wear something you'd wear on a normal day.

Will I have to pull back my hair for my photo?

Only if it covers your eyes or face. The point of this photo is to be able to identify you, so it needs to show your entire face clearly.

Will I be allowed to wear makeup for my photo?

Sure! In fact, you can (and should) wear whatever type of makeup you'd wear on a usual day, since the idea of this photo is to make you easy to identify.

Can I smile in my photo?

No, VicRoads doesn't want any facial expression at all in your photo. This makes it easier to make sure the person in the photo is actually you.

Any other tips for making sure my photo turns out looking nice?

Not really - just look straight-on into the camera and do your best to look relaxed.

I've started the application process for my Victoria learner permit. What's my next step?

The next step is to

book an appointment

to take your

learner permit knowledge test

. After you've passed that test, you'll be issued a learner permit, which will be valid for 12 months. As long as you're driving on a permit rather than a full licence,

you must

:

carry your learner permit card or receipt at all times while driving
display 'L' plates on the front and rear of the vehicle, visible from a distance of 20 metres
be accompanied by an experienced driver holding a full (not probationary) driver licence at all times while driving
keep a zero Blood Alcohol Concentration (BAC) at all times while driving
not use a mobile phone, including hands free, hand held and any messaging while driving
not tow a trailer or vehicle

My question isn't listed here. Where can I get it answered?

The first place to check is our Beginner Driver Q & A Section, where you can ask your question and get an expert answer straight from our trained professionals! Or you can contact us directly:

https://aussie-driver.com/contact-us/

.
Here's What Other Learners from VIC Are Saying:
"I am having lots of practice and it's really working with some rules and signals. Thank you, Aussie-Driver.com!"

Panchal Bharti, VIC
"An amazing site! I came here every other day and made sure I knew every answer off by heart (Hint button useful to understand the answer too!). I PASSED on my first time! I could not believe it! THANK YOU for making this a success for me."

Louise Dawson, VIC